About the Entrepreneurship World Cup
The Entrepreneurship World Cup started out as an idea -- and has supported more than 300,000 entrepreneurs in 200 countries. It is made possible by three co-host organizations -- Global Entrepreneurship Network, Mansha'at and The Global Education & Leadership Foundation.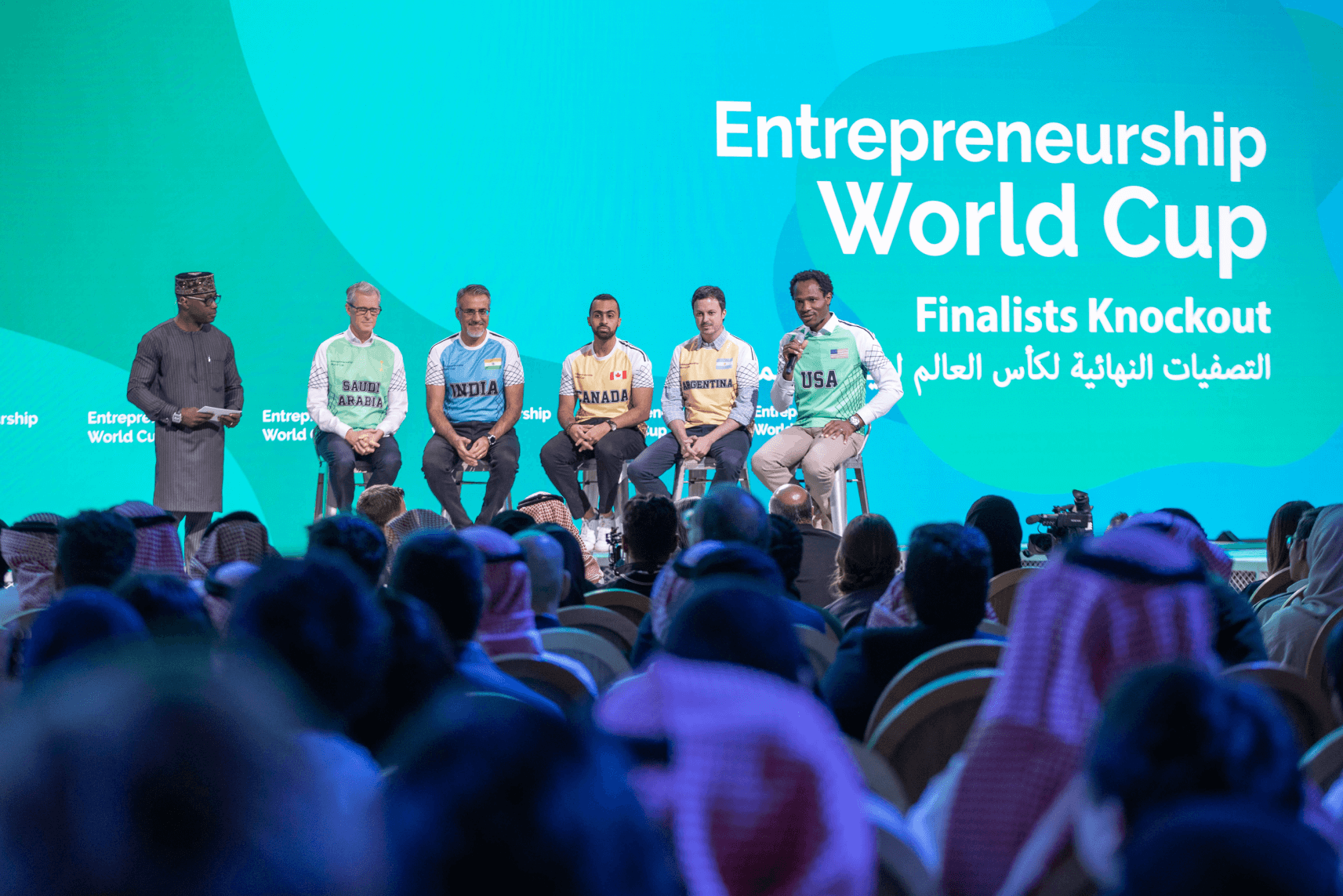 Global Entrepreneurship Network
Building one global entrepreneurial ecosystem
The Global Entrepreneurship Network operates a platform of projects and programs in 180+ countries aimed at making it easier for anyone, anywhere to start and scale a business - fostering deeper cross-border collaboration between entrepreneurs, investors, researchers, policymakers and entrepreneurship support organizations.
EWC is all about the entire experience – training, resources, connections, mentorship and more. But on top of that, we've got a great number of impactful prizes – $1 million in cash prizes total for the global winners plus a combined $75 million worth of in-kind support for the top 100 global finalists, not to mention investment opportunities and awesome resources and perks from our leading partners. In addition to these global prizes, many EWC national competitions offer their own prizes.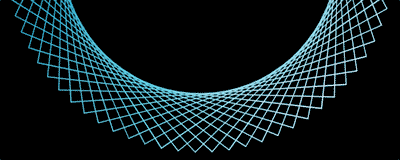 3 Global Grand Prizes - $500k for first; $250k for second; $100k for third
3 Global Stage Winner Prizes - $50,000 cash prize each for the top Idea, Early + Growth stage winners
100 Global Finalist In-Kind Prizes - In-kind services + opportunities valued at $750,000 each
Open stage for all investors to offer deals
If you are an entrepreneur looking to start and scale, this is for you!
Entrepreneurship World Cup (EWC) Armenia 2022 is mobilized by the Entrepreneurship and Product Innovation Center (EPIC) of the American University of Armenia (AUA), together with the National Leadership Committee, to provide the opportunity to Armenian entrepreneurs in all stages of the development of their startups to participate, pitch their venture, win prizes and take the next big step to the global finals where they can win over $1 million in prizes.
The EWC Armenia 2021 National Finals took place on July 24 at the Synergy Business Center in Yerevan, with 12 teams pitching their startups and competing for prizes totaling over $100,000. The startups competing in various categories were: Idea Stage — Mr. Fast, Robodel, Streameal/Rooshe; Early Stage — Cyber Tech, Denovo Sciences, MedPoint Technologies, Tactun/RAFA Solutions, rBlock; Growth Stage — SmartClick, Heltun, Revalcon, Zoomerang/Zoom Apps. The whole program consisted of three main stages: initial screening, semi-final, and final phases.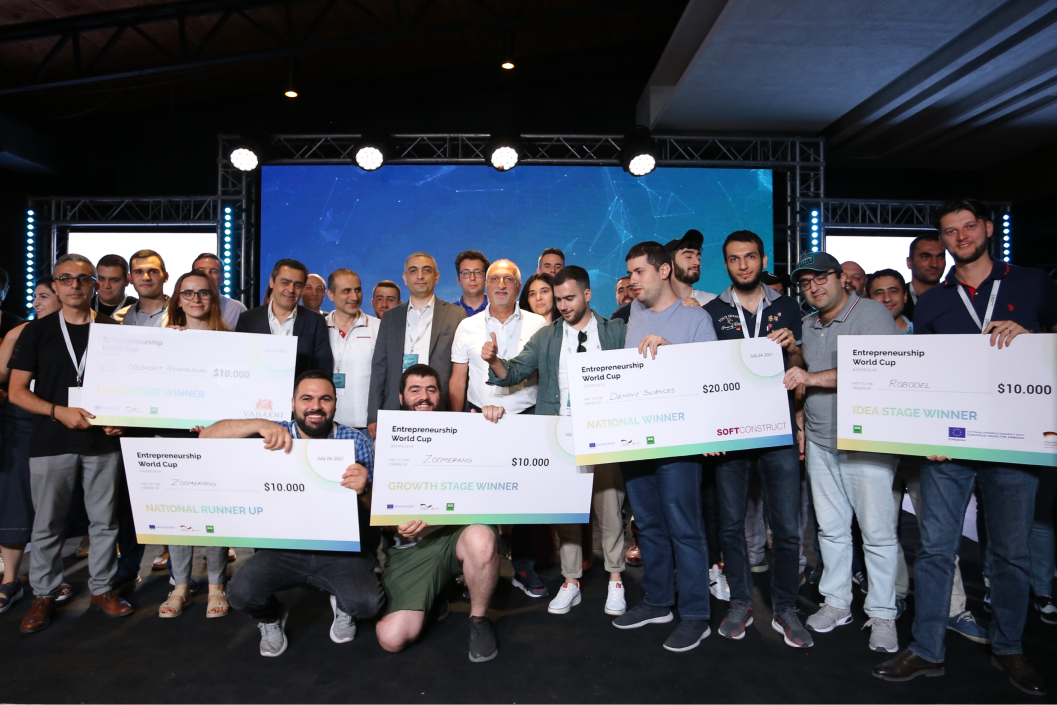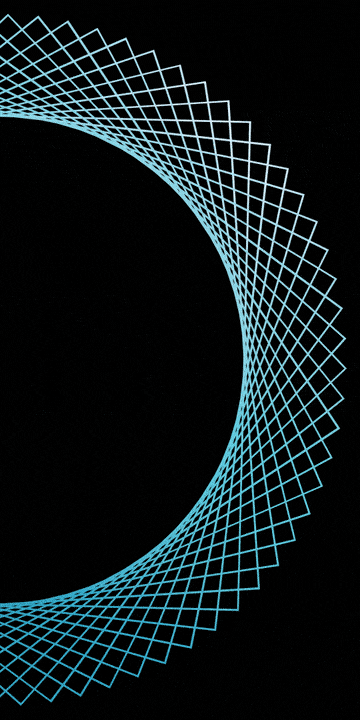 Denovo Sciences is a deep-tech company creating novel therapeutics. Its AI-based algorithm utilizes powerful computational simulations for directed search into chemical space. This unique approach allows the user to generate highly novel molecules, thus increasing efficiency in the drug design process.
Streameal is a multisided platform that connects users to strictly vetted and talented cooks. All through an innovative platform that allows users to purchase home-cooked meals while watching streaming of how the dish is prepared.
TACTUN is a spin-off from RAFA Solutions that creates easy-to-use controller and software technology supporting a wide range of material testing machines used by 10% of the worldwide market by the year 2027. TACTUN helps material manufacturers solve their business scaling and profitability challenges using customizable software and controller platforms. The TACTUN technology reduces the machinery setup time from months to a day and allows the machine manufacturers to start having recurring revenue.
HELTUN helps businesses to solve the problem of smart home device integration. We provide technology for b2b systems to speak the same language with all smart home devices.
Denovo Sciences and Zoomerang won EWC Armenia 2021 heading to Global Finals in Riyadh, Saudi Arabia. The finals took place in November, 2021 where both startups advanced as EWC Global 100 Finalists. Later Denovo Sciences was selected as a Top 25 Global Finalist to participate in the EWC Global Finals.
Mr. Fast creates a platform where users can make custom automations or use hundreds of ready-mades to automate their repetitive tasks. Its automations operate on the most popular sites, such as LinkedIn, Facebook, Instagram, Twitter, Yellow Pages, etc.
These automations can extract data and perform actions on the web for the user. Mr. Fast gives the tools and the knowledge to grow business faster.
Cyber Tech was established in 2017 as a high-tech company. Initially, the company's primary goal was developing innovative technologies creating innovative products in the field of cybersecurity, particularly in the area of personal identification. In 2018 we started the Cyber Key project. Now Cyber Key is the main product of Cyber Tech company. The Cyber Key is the new age of personal biometric authentication. Its innovative authentication technology is based on human finger blood vessel 'map' scanning.
rBlock helps blockchain companies solve the issue of speed & energy consumption by optimizing the network layer making blockchains 40% faster and 45% more energy efficient.
Established in 2017, Revalcon is solving complicated technological challenges in the irrigation processes. Being an Armenian technology brand in agriculture, we have a global vision. Revalcon offers end to end solutions. The entire irrigation process is controlled both through mobile and web applications using IoT based on the new LORA technology. The service monitors the operation of pumps and valves, and collects information from the fields. Using weather and humidity data, users can adjust the irrigation schedule. In addition, the technology provides inter-machine interaction at a distance of up to 15 km with minimal energy consumption.
Thirty-five million food delivery orders from restaurants are being processed in the US monthly…..and every 3rd delivery person sneaks a portion of food. Moreover, almost every second order is delivered late or messed up, or cold and not fresh. Robodel will make deliveries FASTER, CHEAPER, SAFER!!! It offers delivery services to restaurants held by self-driving, sidewalk, and bike-lane drivable robots. Compared to human deliverers, Robodel is 25% cheaper. Compared to other delivery robots, Robodel is at least 75% faster.
MedPoint is an AI and IoT-powered digital pathology platform aimed at early, on time, precise and fast diagnosis of pathologies.
SmartClick automates quality assurance of companies' manufacturing processes using computer vision software for better speed, efficiency, reduced human error, and cost.
Zoomerang is a short-form video creation platform that offers hundreds of tools, limitless ideas, and creativity from people worldwide. Starting from 2018, they already have 25M downloads, and more than 2B videos have been created with our platform. Their goal is to facilitate video creation on mobile phones by making it as simple as one button click.
Denovo Sciences and Zoomerang won EWC Armenia 2021 heading to Global Finals in Riyadh, Saudi Arabia. The finals took place in November, 2021 where both startups advanced as EWC Global 100 Finalists. Later Denovo Sciences was selected as a Top 25 Global Finalist to participate in the EWC Global Finals.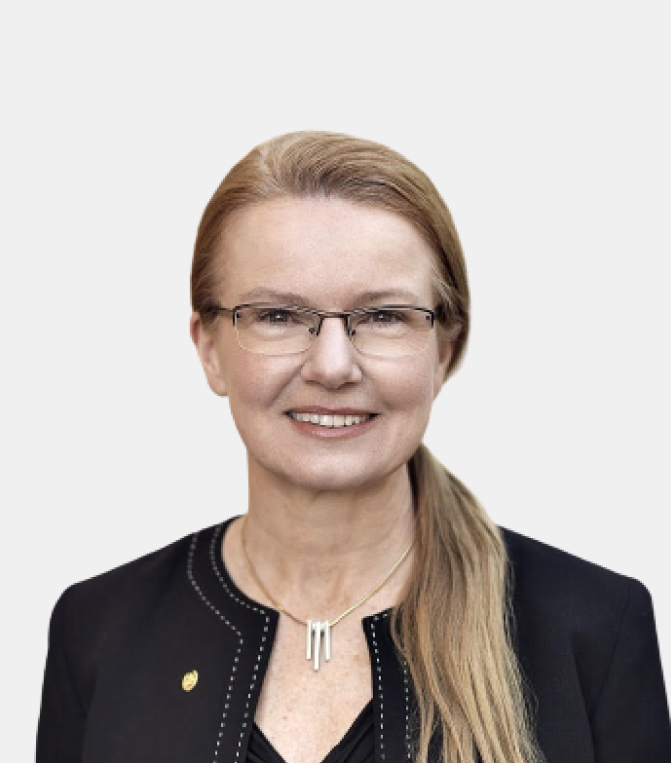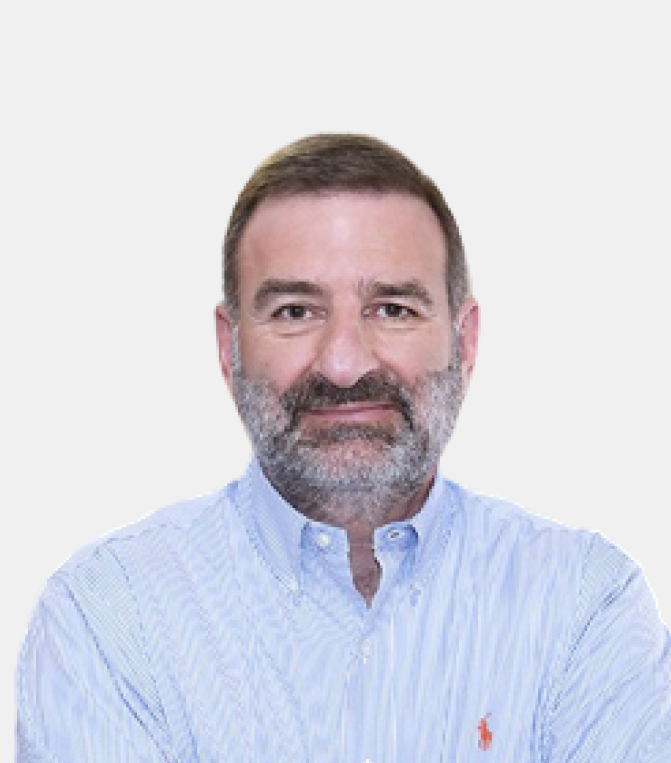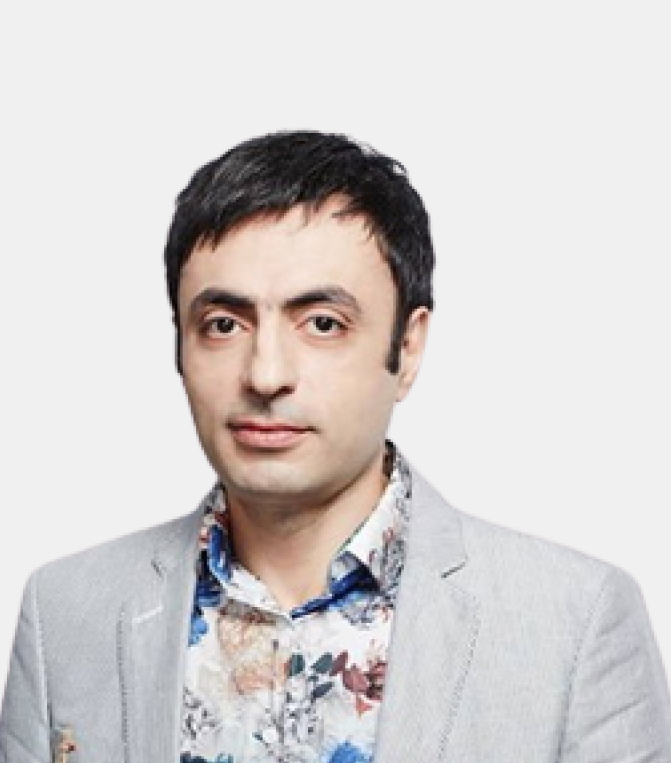 Chairman of the Board of Ayb Foundation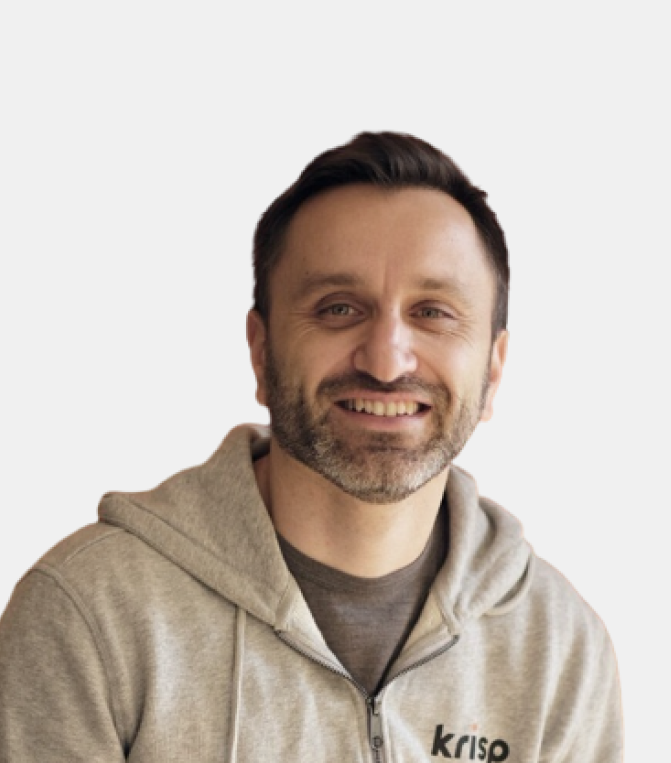 Co-Founder and CEO of Krisp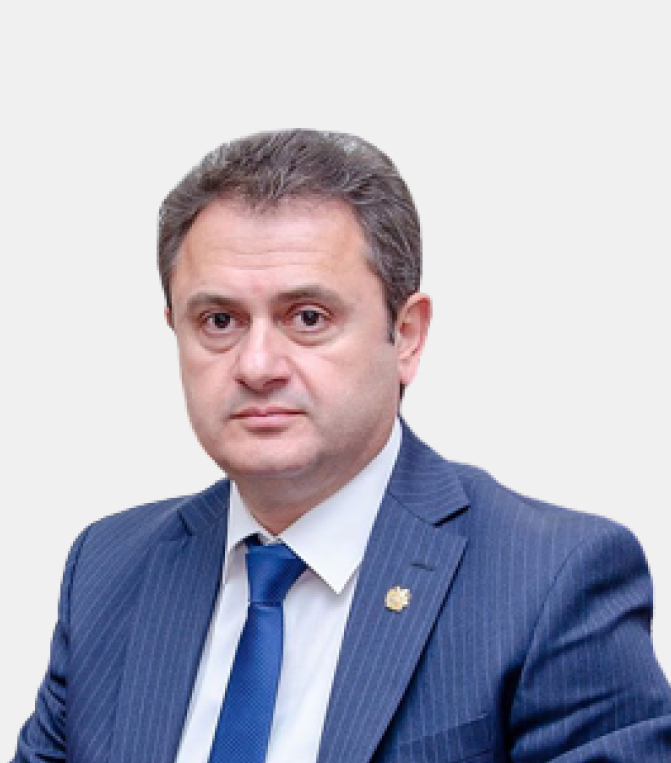 Former Minister of High-Tech Industry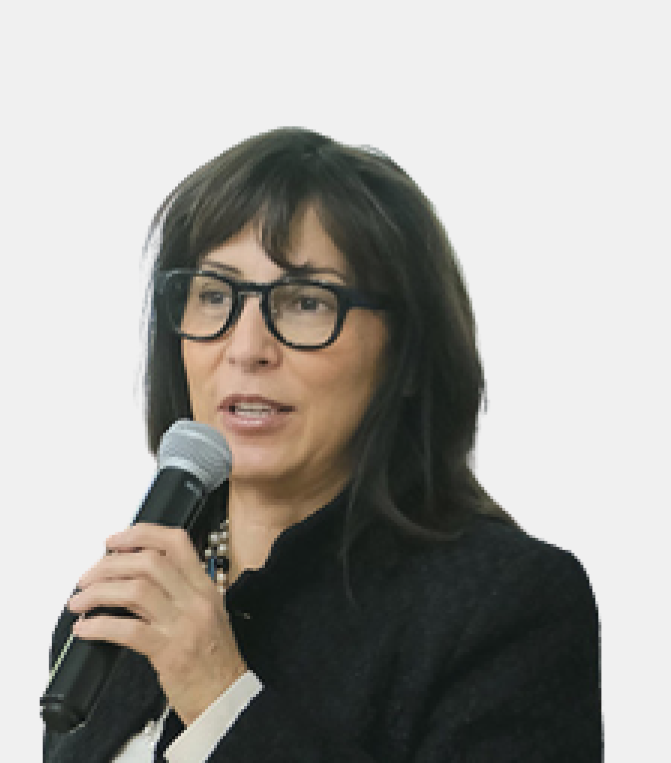 Project Advisor of GIZ Armenia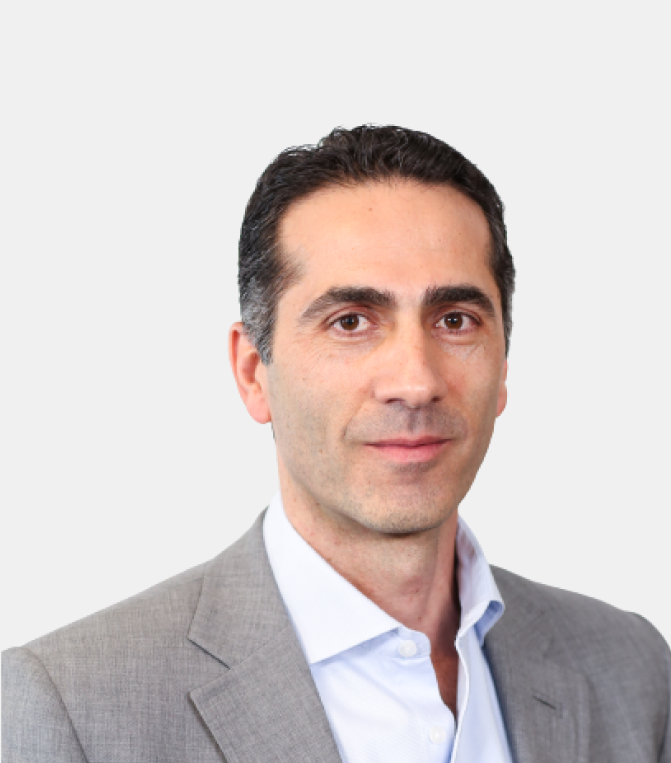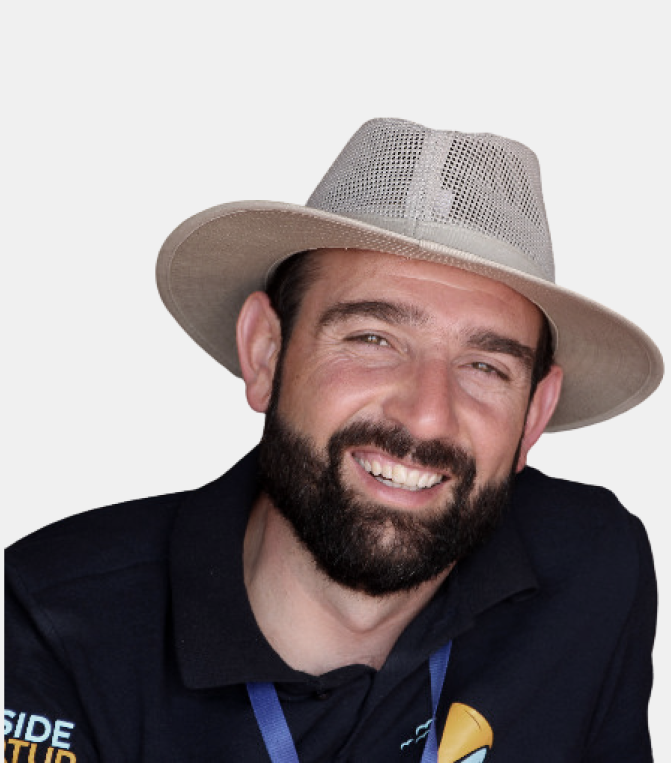 Founder of Startup Armenia Foundation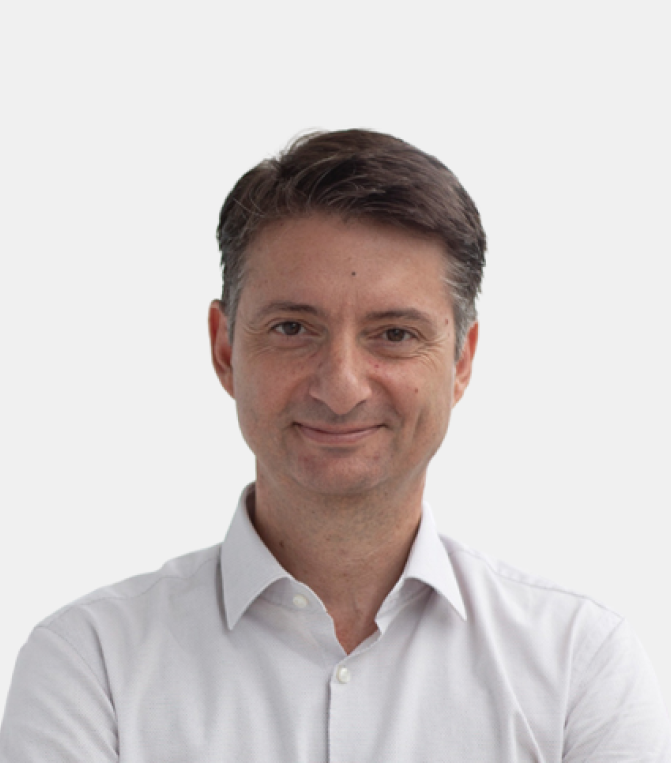 Executive Director of UATE